Are you taking part in operation neptune spear?
Events /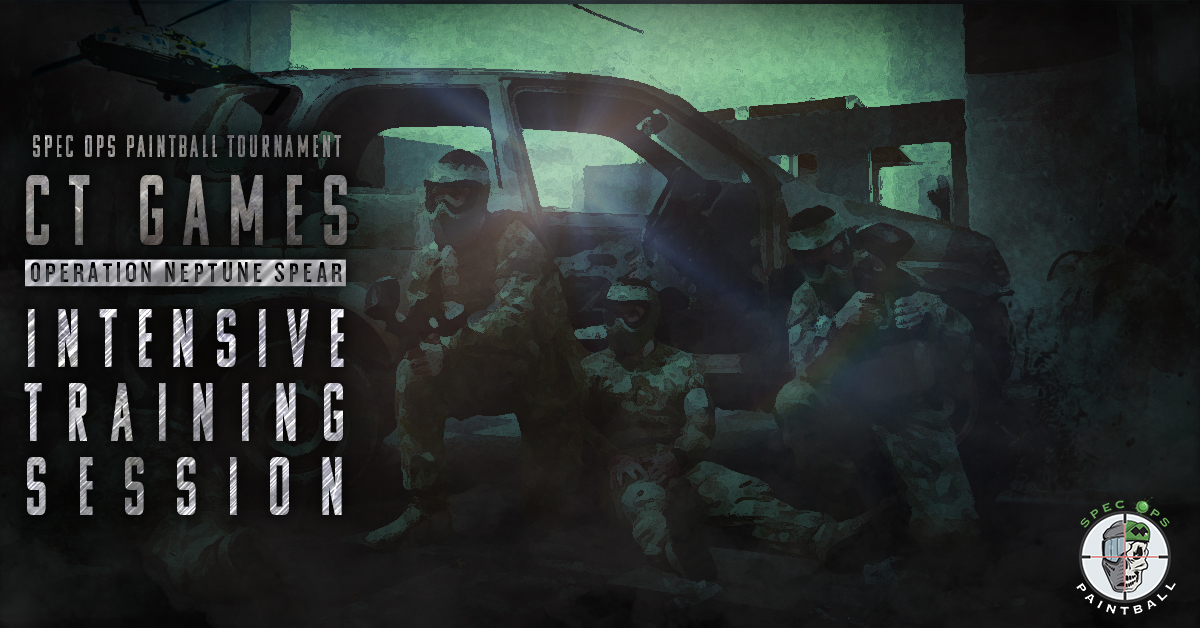 WHAT?
Spec Ops will be running intensive training sessions to help teams prepare for the upcoming CT (Counter Terrorism) Games, a paintball tournament that will take place on Sunday the 8th of April, 2018.
WHEN?
There will be two training sessions, which will run on Wednesday, 28th March 2018 and Thursday, 29th March 2018 from 6.00pm – 8.30pm. These sessions are only open to players participating in the CT Games. Cost is $50 per person, with all gear and 200 paintballs included. The sessions are limited to only 12 players per session, so it's important that you register ASAP.
WHY?
The CT Games are the most intense tactical game ever played in paintball history. Designed by an ex special forces soldier, the CT Games are the ultimate test of skill, tactics and teamwork. Our Intensive Combat Training will give you the skills to take the CT Games to the next level!
OPERATION NEPTUNE SPEAR
The CIA (Central Intelligence Agency) has PID (positively identified) and tracked an HVT (high-value target) to a disclosed location in Abbottabad, Pakistan. The CIA have set up surveillance in an adjacent compound and, using a mixture of intelligence gathering techniques, confirmed the target's identity as the world's most wanted man – Osama bin Laden. Bin Laden is the founder of al-Qaeda, the organization that was responsible for the September 11 attacks on the United States.
Osama bin Laden has been found. Lock and load troops – the job is on.
THE MISSION
Teams are to assault Osama bin Laden's compound no later than 0900, on 8th April 2018 IOT (in order to) kill or capture Osama bin Laden.
MAKE SURE YOU'VE GOT WHAT IT TAKES TO KILL OR CAPTURE BIN LADEN – REGISTER FOR OUR INTENSIVE TACTICAL TRAINING COURSE!
REGISTER NOW
Haven't signed up for the CT Games yet? Sign up now!
If you have any questions, give us a call on 07 3839 5134.