Fun for the whole family: Why a paintball game at Spec Ops is an awesome family activity to share
Tips and Tricks /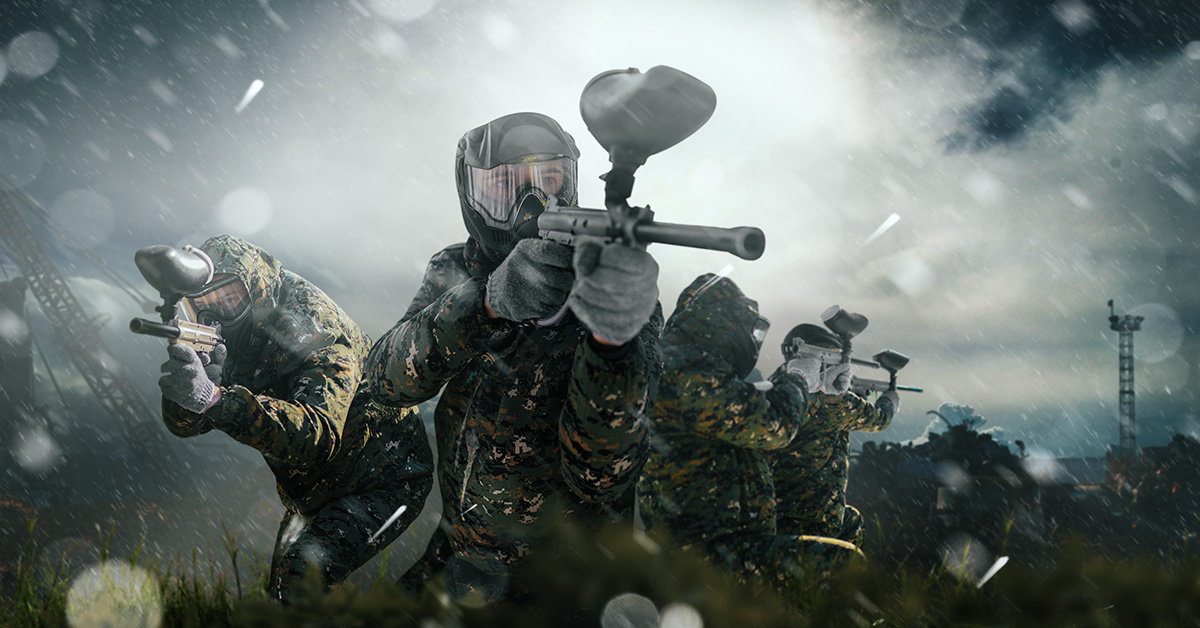 Have you ever thought about bringing your whole family for a game at Spec Ops? Even if your Dad is more at home in his tailored suit than a paint-covered flight suit, and even if your sister is way more coordinated than you and will probably kick your butt, paintball is an excellent way to bring your family together for a different, fun and interesting day out.
We've had quite a few family games at Spec Ops, as well as those brothers from other mothers and sisters from other misters. We've even had teams from extended families playing each other – cousins show no mercy! Whatever way you play, if there's any debate about whose turn it is to unload the dishwasher or who caused that mysterious scrape on the front bumper of mum's car, the paintball field is the perfect place to settle your scores safely!
Here's some other reasons that a family paintball game at Spec Ops is a winning activity:
You'll see your family members in a different light
You know how some people are completely different when they get behind the wheel of a car? The same thing happens on a paintball field. Whether it's a hidden competitive streak, a talent for raining paintballs down with stunning accuracy or a surprisingly smart approach to strategy, playing a game of paintball with family members allows you to see them in a different context, and get to know them better – whether you like it or not!
You'll unite as a team
A lot of families have busy lives, with everyone always rushing off in their own directions. Even if you spend time in the same space, there's something different about doing a shared activity, together. Working towards a common objective makes you band together as a team, and shifts your thinking to consider the family unit, rather than the individuals within it.
You'll get the endorphins going
Even if you're not all sporty types, the endorphins released by a fun and fast-moving game will ignite the feel-good factor in all of your bodies. It's exercise in disguise! We can adjust the game to suit the varying levels of fitness, experience and stamina within your family team, and we always make sure that the focus is on having fun above all else.
You can bond over your battle bruises
Even when the game is over, you can still have fun comparing the colours of your bruises and competing for the prime spot on the couch to rest your weary bones when you get home! The most impressive bruise gets to choose what flavour ice cream you all have. And take control of the remote. Deal?
What are you waiting for? Give us a call on (07)3839 5134, book online or email [email protected] to book your family paintball feud today!
Paintball just got real.
* Please note: All players must be over the age of 15. Any player under the age of 18 must have a consenting adult sign their waiver.  All players must present photo ID to play.