BIRTHDAY PARTIES
Parents, we've got the answer for the best, out-of-the-box birthday parties for energetic kids aged 10 and up! Spec Ops is now offering Gel Blaster Birthday Bash sessions for our younger operatives who are busting to get out on the field but aren't old enough for our infamous 15+ paintball games. If you don't want your kiddo wreaking havoc at home and they've outgrown the usual birthday party options but still want to celebrate with some mates, a Spec Ops Gel Blaster Birthday Bash is perfect.
WHY SPEC OPS GEL BLASTER BIRTHDAY BASH PARTIES ARE THE BEST?
Forget the same tired old party games and the awful cleanup post-party.
Bring the kids to Spec Ops instead, where they'll join other players on the field for an epic showdown with only their wits and blasters to guide them to victory! Parental involvement isn't required, so you can either sit back and relax or get your gel blaster and join the game – if you dare…
We reckon the hundreds of 5-star reviews we've received speak for themselves but if you need a few more reasons, here goes:
A unique experience like no other
A great indoor, all-weather option
Fast, stimulating and engaging games
Lets kids burn some energy while having fun
Games designed by a former Special Forces commando
A realistic combat experience in a fun, safe environment
All ages, genders, skill levels, shapes and sizes welcome
Games tailored to suit participants
Convenient inner-city location
Ample parking onsite.
COVID SAFE business
Download your FREE Spec Ops Gel Blaster Birthday Bash invitation here!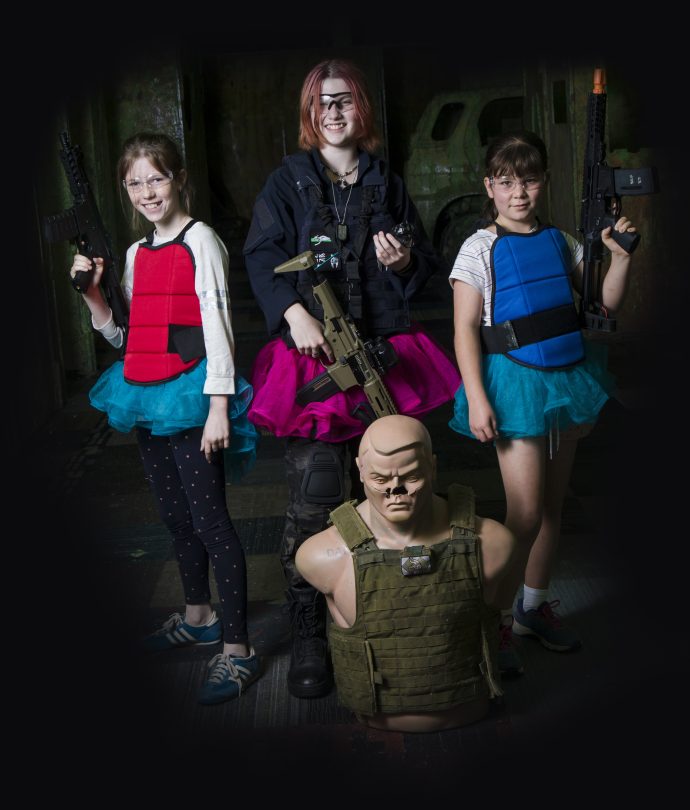 When can Spec Ops Gel Baster Birthday Bashes take place?
Spec Ops Gel Blaster sessions are run on Friday evenings from 6-9.30pm and on Sunday mornings from 9-12:30pm, so these are the time slots available for Gel Blaster Birthday Bashes. A gel ball session goes for 3.5 hours, inclusive of check in time. Although we do accept walk-ins, we strongly recommend booking ahead for birthday parties so we can make sure we have capacity to accommodate all your guests. We don't host private gel ball sessions.
How does it work?
Once you've decided on which is your preferred session time, you can jump onto our booking page HERE to book in the group. You'll have the option to just book in for the gel ball session (if all players have their own gel blaster, safety gear and gel balls) or for a gel ball session with blaster hire if needed. Once you've booked in the group, a booking confirmation email will be sent to you. On this email there will be a unique link for the group for the online waiver. You can cut and paste this link to send to all the parents/guardians for all the players under the age of 18 to fill in.
Will there be a party host and party area?
While there won't be a dedicated party host for the group, all players will receive our friendly support and instruction as needed. We've found that younger players prefer to be treated as one of the team, so we don't make a fuss but do make them feel welcome.  We don't have a dedicated party area but there's plenty of tables and chairs you're welcome to use.  You're welcome to bring your own food and drinks (no alcohol).
Can I bring a few extras?
If a few extra players want to come on the day, no worries. Just give us a call to find out if we can fit them in, because we can't guarantee it otherwise.
What should players wear?
If the birthday kiddo got some new threads for the special day, make sure they leave them at home! While gel blasters only shoot water based gel balls, we're still a paintball venue and paint is everywhere. We suggest long sleeved clothing. Closed footwear is essential.