Gel Ball Sessions News
Events /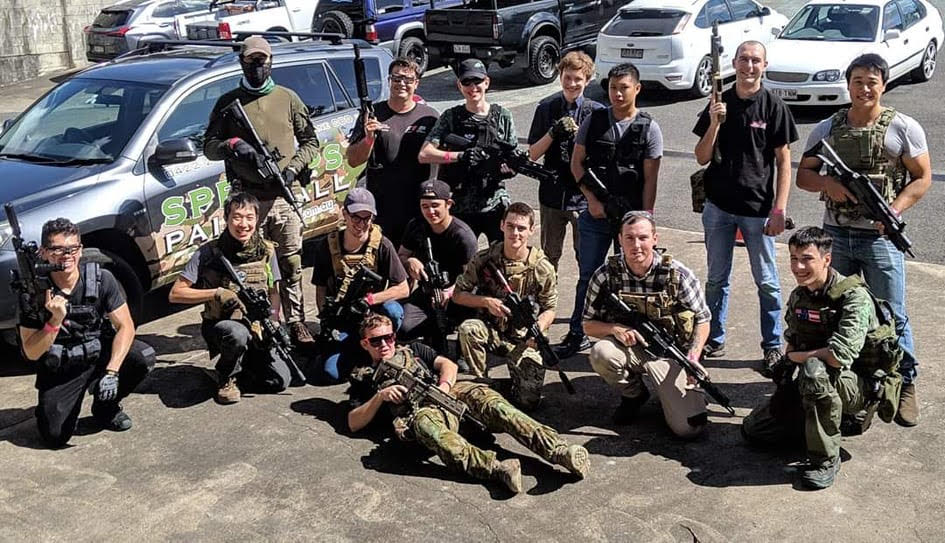 Gel Ball Brisbane
You asked, we listened! We now run regular gel ball sessions at Spec Ops!
Get ready to play in an intense urban battlefield like you've never experienced. Think you know what you're in for?  Wait till the lights go out! We run games with adjusted or no lighting, so get ready to bring you A-game. Even if you come regularly, the field changes often, so don't get too comfortable!
Games range from tactical hostage recovery scenarios to dodgeball! We now also have a live feed of the battle field, so you can sit back and observe the enemy's tactics and learn from their mistakes!
Our session runs every Friday night and Sunday morning to cater for everyone. There is no age restriction to play gel ball in Queensland, but we recommend age 10 and over on our field.
It's BYO blaster and ammo, but hire is also available if you want to test the waters!
WHEN
Friday: 7.00pm to 9.30pm
Sunday:  10.00am to 12.30pm
*Arrival time is ONE hour beforehand
Cost
$30 per person (BYO blaster and ammo)
Hire available
$30 for gel blaster, unlimited gel balls, speedloader and safety glasses (pre Booking recommended)
Additional safety gear hire (i.e full face mask, body armour) is available on request
How
Pre booking is recommended, however walk-ins are welcome
All players must fill in a waiver, save time and fill it in HERE
Rules on the field
All blasters must shoot less than 300fps (blaster will be chronographed at random)
Safety eyewear (no mesh) and enclosed shoes (crocs do not count) are compulsory
Torches allowed but NO lasers
Blasters are to be concealed from view when coming and leaving Spec Ops
Other things to mention 
Please label or put an identifying mark on your gear as common items such as magazines and speed loaders can get mixed up with other players
There is no age limit to play gel ball in Queensland, but we recommend 10 years and over on our field. It is recommended that kids under 15 have a parent/guardian playing alongside
Plenty of onsite parking available!