NEW IN: Badass paintball marker upgrades available NOW at Spec Ops Paintball!
News /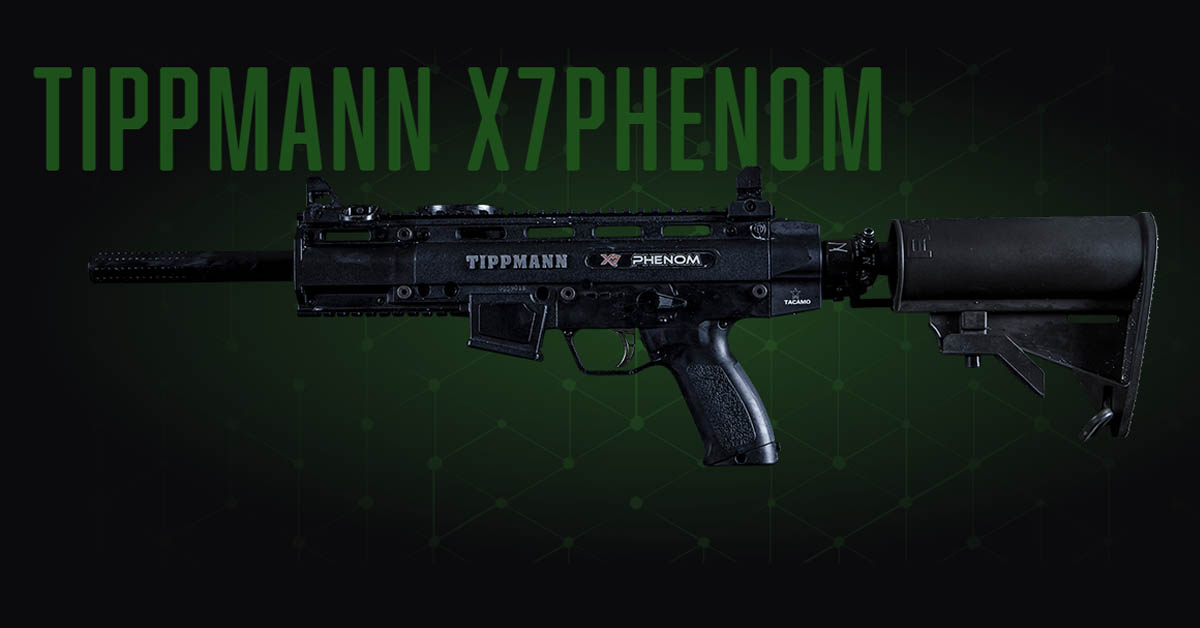 When it comes to getting new paintballing equipment, we're like kids in a candy store. We see fancy new things and we WANT them. We really, really want them. But, only if they're bigger, better, cooler and smarter than anything else out there. In this case, it's TWO new paintball marker upgrades that we saw were getting rave reviews. We got both in to play with and they passed our tests with flying colours. We couldn't pick which one was better, so we got both. Come on in and decide for yourselves!
Introducing…The Tippmann X7 Phenom and the Empire BT D'fender marker upgrades, available now at Spec Ops Paintball.
The Tippmann X7 Phenom
We'll start with this one, but we're not playing favourites…Yet. Both these weapons are phenomenal, but we have to start somewhere.
The X7 Phenom is ideal if you're a keen player who wants a high performance, true military-style paintball gun. This marker has a long list of attributes, including:
Exceptional accuracy. We can't emphasise this enough.
A very lightweight, compact aluminium body so it's easy to manoeuvre
A professional, military appearance, thanks to the unique internal gas line and absence of cocking handle
A very low profile and well offset hopper so the shooter has the advantage of a clear line of sight
A Spool Valve design to almost completely eliminate recoil – firing is so smooth and quiet that you'll barely notice any kickback, giving you more accurate shots
The Tippmann X7 Phenom is a versatile paintball marker with superior dexterity and exceptional accuracy. This little baby won't let you down.
The Empire BT D'fender
If we could meet the crew at Empire Paintball, we'd buy them all a drink. Or maybe we'd just play an epic game of paintball! Anyway, they've come up with the goods once again, applying their innovative genius to the creation of a new, state-of-the-art paintball gun.
The Empire Paintball BT D'fender Marker is awesome. Like the Tippmann X7 Phenom, it has a lot of great features, including:
A significantly higher rate of fire than the average. Imagine taking a machine gun to a pistol fight… you get the picture.
An automatic anti-jam feature to ensure outstanding loader performance
Ultra-strong and lightweight magnesium shells
A trigger-activated loader to enable constant feeding
A built-in hopper so you have a clear line of sight without sacrificing your total number of shots
All eyes will be on you as you handle this sleek-looking gun with effortless ease. Or the Tippmann – also incredible.  Anyway, come in to Spec Ops and compare these two BEASTS of weapons on the field for yourself, and let us know your verdict!
Paintball just got real.
P.S. We've only got limited numbers of these bad boys, so pre-booking is essential.